Team
Certified Transmission understands the importance of finding a well-trained & qualified automotive transmission technician in the Omaha area. This is why our expert transmission technicians are professionally trained and certified. Each automotive specialist on our team strives for excellence in every repair and service performed at our shop.
Bellevue
Chelsea McDonald

Paul Loch

Enrique Cabrera Jr.
Chelsea McDonald
Store Manager
Chelsea grew up in Sterling, NE on a farm and has 2 younger siblings. In her spare time, she loves to work out at the gym. She worked in the healthcare industry for 8 years, so helping people and ensuring they are happy are a big deal to her, which is why Certified Transmission stood out to her. Chelsea comes to us previously from our Pacific Street transmission shop where she was an amazing service adviser.
Paul Loch
Diagnostician
Paul has been a Master Certified Technician for 5 years. He has worked at Certified Transmission since 2010. Paul's wife and him enjoy time on their 4-wheelers and cruising around in his 1994 turbo-charged Ford Mustang Cobra. One of Paul's favorite hobbies is experimenting with fresh-water and salt-water fish.
Enrique Cabrera Jr.
Technician
Enrique Cabrerra JR has been with Certified Transmission since June 2018. Initially working part-time while attending school, he then became a full time R&R transmission technician in 2019.
When not fixing transmissions at the shop, Enrique's hobbies include hanging out with family and helping with the family's Omaha rental property business. His favorite muscle cars are Dodge Challengers. Enrique has been happily married since 2019, and has a child on the way!
Enrique's goal is to continue being a part of the Certified Transmission team for many years and to become an even more skilled transmission technician committed to helping our Omaha area customers with their transmission problems and service needs.
75th and Pacific
Dan Hill

Mitch Vacek

Bob Sorenson

Scott Wilgus

Enrique Cabrera
Dan Hill
Store Manager
Dan Hill is an Omaha native and joined the team as the manager of the Certified's transmission shop on 75th and Pacific Street in 2021. Dan started his career in the automotive industry in 1999 working in sales. In 2008 Dan transitioned to servicing vehicles instead of selling them.
When not at the shop, one might find Dan spending time with is wife, 3 children, and 2 grandchildren, or pursuing his hobbies of fishing or racing UTVs.
Mitch Vacek
Service Adviser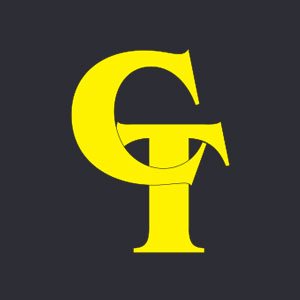 Mitch is the service adviser for Certified Transmission's shop located on Pacific Street in midtown Omaha. Mitch began his career in the automotive industry working as a service adviser at a local dealership in Omaha. When not helping customers at the shop with their transmission service needs and problems, Mitch enjoys spending time with his family and friends. Mitch loves anything automotive and enjoys a great concert now and then.
Bob Sorenson
Diagnostician
Bob joined the team at Certified's transmission shop in Omaha located on Pacific Street in 2020 as a transmission diagnostician. Having first started in the automotive repair industry working as a mechanic at an import car dealer in Omaha, Certified and its customers are fortunate to benefit from Bob having over 35 years experience working on vehicles. Bob has completed all of the ASE A1-A8 Certifications and when not diagnosing transmission problems at the shop, one might find Bob enjoying his favorite pastime of auto racing. Ask Bob what he appreciates the most about working for Certified Transmission and he will tell you it's the relaxed atmosphere and ease of working with other team members at the shop.
Scott Wilgus
Technician
Scott has been with Certified Transmission since 1998. He is a transmission technician working on anything from Honda to Ford. Scott is now an expert on most cars and helps train our new technicians. He has a large family and enjoys spending time with his wife and kids.
Enrique Cabrera
Technician
Certified Transmission is updating the information about Enrique Cabrera who works at our transmission shop in Omaha at 7516 Pacific Street.
108th and Maple
Matt Desoe

Troy Hopp

Ben Epperson

Mike Wiggins

Jake Rehm
Matt Desoe
Store Manager
Matt is the manager for Certified at our shop located on 108th and Maple Street in Omaha Nebraska. Having graduated with an Associates Degree in Automotive from South East Community College in Milford NE, Matt's first job was working at Certified's transmission shop on Pacific Street as an R&R Techncian.
Matt left Certified Transmission to pursue a managerial career that began with Quick Lube at VIP Touchless Car Wash, followed by being a general manager Walkert Tire (4 locations) before returning to a manager position with Certified Transmission.
Matt has been married for 23 years to his lovely wife Jenny and together they share two beautiful children. When not managing the transmission shop, one might find Matt spending time with his family, or working on and showing his old muscle cars. Ask Matt his favorite car and you will hear that it is his 1973 Pontiac Trans Am painted Buccaneer Red.
Troy Hopp
Diagnostician
Troy has been in the automotive repair industry his entire career and has been with Certified since February 2010. He has an Applied Science Degree in Automotive Technology from Western Iowa Tech and is an ASE Master Certified Technician. Troy has 3 great children: Tyler, Amber, and Kayla. He also enjoys 70's classic rock and muscle cars.
Ben Epperson
Service Adviser
Certified Transmission is currently updating the profile information for Ben Epperson who works as a service adviser at the transmission shop in Omaha.
Mike Wiggins
Technician
Mike is a technician at one of Certified's 3 Omaha area transmission shops. Born in Plattsmouth Nebraska, Mike has spent the majority of his life living in Omaha. In one form or another Mike has been working with or on cars since he was 13 years old. His very first job in the automotive repair field was working behind the counter at O'Reilly Auto Parts in Omaha at the age of 16. Mike graduated from Omaha's Metro Community College in 2002 and came to work for Certified Transmission the same year. After several years, Mike left Certified in 2010 only to return in 2019.
Mike is proud to be an ASE Master Technician having completed all of the A1-A8 Certifications, in addition to the L1 Advanced Level Specialist Certification.
Married since 2012 and having 3 children, when not at the transmission shop one will likely find Mike spending time with his family or riding one of his toys around the greater Omaha area, either his Harley Davidson or Dodge Challenger Hellcat Redeye.
Jake Rehm
Support Technician
Jake is a support transmission at the transmsision shop located at 108th and Maple Street in Omaha. Growing up in Iowa Falls Iowa, Jake's spent a lot of time working with various diesel trucks that were part of his father's trucking company. Jake joined the Certified Transmission team in May of 2021 and has been a valued asset to the team ever since. Married with one child, when not turning wrenches at the transmission shop, one would likely to find Jake turning wrenches at home, working on a racing gokart or anything else with wheels.
Millard
Kirk Ryan

Joel Peterson

Mike Greer

Glenn Willoughby

Mike Pension
Kirk Ryan
Store Manager
Kirk is the manager of Certified's transmission shop in Millard and joined the team in 1998. Having grown up around and working with cars, Kirk will be quick to tell you that his foremost objective at the shop is providing exceptional customer service.
Kirk has been happily married since 1993 and is the proud father of 2 children. When not working at the shop in Millard, one might very well find Kirk building muscle cars and hot rods, or enjoying a ride on his Harley Davidson motorcycle.
Joel Peterson
Service Adviser
Joel's voice is likely the first customers will hear when calling Certified's transmission shop in Millard as he is the service adviser. Joel began working with cars in 1995 with a combined total of 20 years at Certified Transmission. Married for over 40 years, Joel is the father of 2 daughters and proud grandparent of 2 grandchildren. When not doing what he loves most at Certified Transmission, helping customers, one would likely find Joel completing one of his 5,000 annual miles on a bicycle (or trainer in the winter), or enjoying operating his amateur hand radio!
Mike Greer
Diagnostician
Mike has been with Certified Transmissions since 1996 and been in the industry since 1987. Mike has worked at most of our locations and was one of our top builders in our re-manufacturing plant until he moved to the retail stores. Mike is an ASE master Technician and enjoys the continuing education we offer. Mike has two great daughters, Lindsey and Morgan. He enjoys Husker football, Nascar, and relaxing at the pool.
Glenn Willoughby
Technician
Glenn is an ASE Certified Technician our Certified's transmission shop in Millard. Married with 4 children, Glenn enjoys a lot of various motorsport activities. One day Glenn hopes to open his very own automotive repair shop and find a home with some acreage.
Mike Pension
Technician
Mike is a technician at Certified's transmsision shop in Millard. Originally from Illinois, Mike was a diesel mechanic for 3 years before joining the Certified Transmission team in 2019. When not working with his hands at at the shop, do not be surprised if you find Mike working with his hands at home as well, usually on smaller engines found on dirt bikes or 4-wheelers.
Lincoln
Nathan Bobert

Dana Deeke

Angie Skrdlant

Eric Ehrlich

Cameron Carney
Nathan Bobert
Store Manager
Nathan joined the Certified transmission team in 2021 as the manger of the Certified's transmission shop in Lincoln NE. Nathan has 23 years of automotive experience, specializing in product knowledge and customer service. A Nebraska native, Nathan has 4 children: Allison, Courtney, Lauren and Lincoln. He enjoys watching Husker football and spending time with his family and friends.
Dana Deeke
Diagnostician
Dana joined the team at Certified in 1991 and works at the transmission shop in Lincoln. When in need of technician that can figure out what is wrong with an automatic transmission, Dana is the man. Dana has worked in all positions at the shop in Lincoln, starting as an R&R technician, and is currently the diagnostician. He is an ASE Master Technician. and enjoys racing his sport modified rig and spending time with family and friends.
Angie Skrdlant
Service Adviser
Angie started at our Lincoln transmission shop in May 2021 as a Service Adviser, helping to solve people's transmission problems. She is originally from Hastings, NE and has been living in Lincoln since 2006. Having worked in healthcare for 16 years, Angie joined the Certified team because she enjoys nurturing and helping people through difficult times. She has three furry friends she loves and takes care of: Loki, her 7-year-old dog, and her two cats, Lilith and Cali.
Angie's hobbies include Pyrography (wood burning), reading personal growth books, and networking or hanging out with friends through church and other associations. She also enjoys swimming workouts and going shooting.
Eric Ehrlich
Technician
Eric Ehrlich graduated from Southeast Community Collage with an associates degree in automotive technology. He started working for Certified Transmission Lincoln Ne in 1997 and is an ASE certified master tech. He enjoys spending time with his family and relaxing with friends on the weekends.
Cameron Carney
Technician
Cameron joined the Certified team at our transmission shop in Lincoln in May 2021 as part of the apprentice program. This program is for aspiring technicians that may not have formal training or mechanical education and is designed to help them learn and grow with the transmission service and repair industry. It is Cameron's first time at a shop as a professional technician, but has been working on cars since age 14, his favorite being the Jeep Wrangler YJ.
Cameron was born and raised in Lincoln and attended Southeast Community College to obtain a welding degree. In Cameron's spare time, he enjoys working on his Jeep, playing with his dog, and hanging out with his family and girlfriend. His goal to get ASE certifications and continue to grow with the company to improve his skills as an automotive technician.
Council Bluffs
Brent Tripp

John Griffin

Adrian O'Campo
Brent Tripp
Store Manager
Brent is originally from Spencer Iowa and has been in the automotive industry for 10 years. Brent joined the Certified team as the manager of the transmission shop in Council Bluffs. Brent not only brings with him years of experience in the industry, but served our nation in the Air Force with a tour of duty in Iraq supporting our troops as a diesel mechanic.
When not working at the shop one might expect to find Brent spending time with his wife, 3 children, and 2 grandchildren. As Brent a favorite hobby or pastime and his reply will be "anything cars".
John Griffin
Diagnostician
John is the diagnostician at Certified's transmission shop in Council Bluffs and has been with Certified since 1990. John is an ASE Certified Master Technician and is married with two sons. John's hobbies include helping his son's work on their Sport Compact, Figure 8 and Demolition Derby Cars.
Adrian O'Campo
Technician
Adrian was born in Chihuahua Mexico and has lived in the United States since the age of 6. He is a technician at Certified's transmission shop in Council Bluffs and joined the team in 2019. Adrian is married and has 2 beautiful children that mean the world to him. When not helping to install remanufactured transmissions in customers' vehicles at the shop in Council Bluffs, one might find Adrian enjoying a game of cards if not playing soccer. Ask Adrian what he loves about his job and he will tell you about his appreciation of learning something new each and every day, not to mention how fast the days pass at work.
TESTIMONIALS
Certified Transmission is definitely the best shop in Omaha and I will be back again for transmission service.
Michael DiLorenzo
Omaha NE
Words alone can not possibly say how much we appreciate the help Certified Transmission gave to us with our transmission problem.
As long as I live in Omaha, I will recommend Certified Transmission to ANYONE who expresses concern about their transmission!
Your transmission technicians make the necessary repairs in a timely manner whenever one of my five cars is having a transmission problem.
Mike offered me a loaner vehicle and he genuinely seemed concern. This is great customer service and my car was ready the next day!
Transmission problems are stressful enough without having to put up with know-it-all mechanics who have poor bed-side manner, not an issue at Certified Transmission.
Thanks again to Mike, the best transmission expert, for giving me the straight scoop!
I would like to nominate Mike Letz for employee of the month. His customer relations are great.
Rick Bunten
Council Bluffs IA
I was very impressed with the service my vehicle transmission received and with the very competent care I received.
Since we picked up the new transmission they explained to us great detail what we needed to do afterwards and when we returned to have it inspected they helped us right away.